So yup, Khloe Kardashian sho as hell did marry L.A Laker, Lamar Odom. I mean Happy Married Life to them but like almost everyone else I am skeptical about it. With their track record, why do this celebs rush to marriage, it's not a religious thing so why not just shack up. I guess what makes me more skeptical is on Khloe's show, they just did an episode where she said how she doesn't trust men and her last boyfriend Rashad McCants(pic below), an NBA player, cheated on her and told her that he was with her for publicity. All that added together makes it all the more puzzling that these two got married a month after meeting.
Rashad McCants with Khloe
.
So the other day on Chelsea Lately, they were saying how these Kardashian sisters like to outdo each other and it seems so. First, Kim had the sex tape, then Kourtney decides to get pregnant and Khloe says I won't be left out and has a shotgun wedding. Seems the cycle is going again because it looks like Kim decided to go visit Reggie Bush
immediately after
the ceremony in the matching sweat suits the Kardashian sisters wore after the wedding. Yea that would keep the paparazzi away.
Kim in her Maid of Honor threads ( this chick is hot!)
In other celeb wedding news:
Jamie Pressley(My name is Earl) married entertainment lawyer, Simran Singh
Justin Guarini (American Idol runnerup) also got married.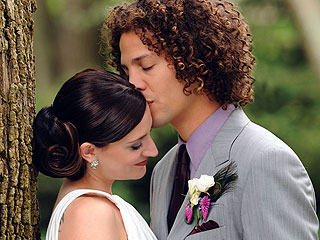 CELEB SPLITS
Fred Durst and his wife split after three months
Emmy Rossum(Phantom of the Menace) split from her husband(he filed and is requesting she pay all the costs)
Fun FACT
Elvis Presley is the highest earning dead celeb and dead celebs are called - Delebs.lol
Have a lovely night.