I love, lurve, lurve Christina Hendricks on Mad Men, her character is soo...woman. Apparently, she wants to remind us that she is all woman in real life. She has a hot bod, curves and all. Here she is at the Director's Guild Awards: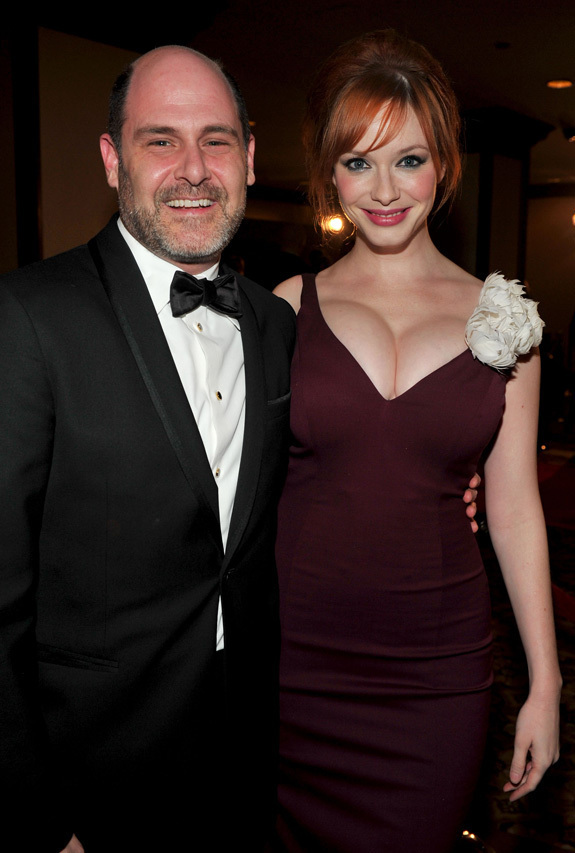 With her hubby: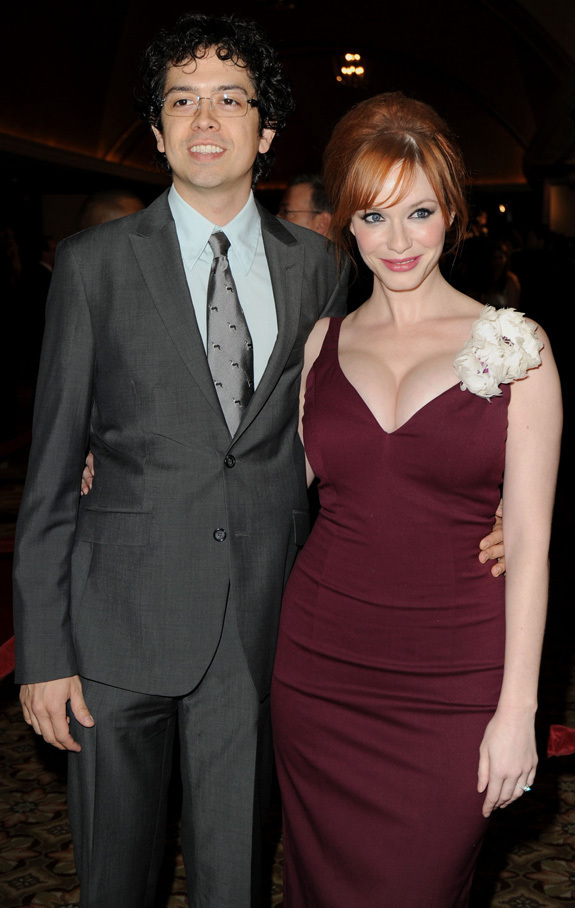 Who looks like this after giving birth 4 weeks ago? Matthew McConaughey's baby mama, Camilla Alves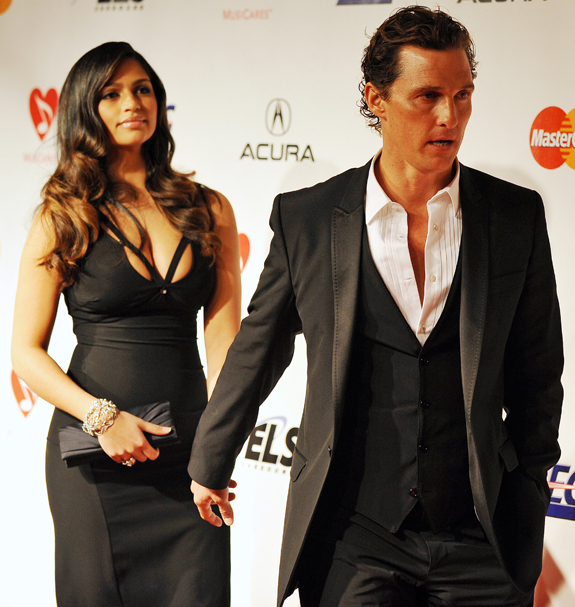 In other news, Grammys are tomorrow, who is watching? I don't like the grammys I think they are boring, but part of my disease involves watching ALL award shows and also Lady Gaga will be opening with Elton(hey yesterday was National Lady Gaga day)AND tomorrow is my boo's birthday. Oh yea, Justin Timberlake is my boo. I'll be back on my take on the grammys...I think.
Happy Evening!