So I admit, I watch entirely TOO much tv. How I function in life I don't know (anyone heard of tv rehab?). As much TV as I watch, I'll be the first to admit that I don't watch any of them crime dramas - I have never watched a complete episode of Law and Order- yes, you read right. When I first got to this country, NBC was the station with the highest ratings, their must see tv thursday a real help (friends, er etc) but now they are in the toilet, they can't get a hit show to save their lives. Even their most talked about shows (30 rock, Office - which by the way you guys need to start watching!) have shit ratings. CBS that was last is now the leading station and its lineup is filled with dem crime dramas - Cold Case, CSI : Miami, NewYork, Aba, Owerri etc, Criminal Minds etc. Who watches NCIS?? Well Ladies and Gentlemen, apparently a lot of america does, it is currently the highest rated show. I have the highest rated shows listed below, see how your shows are faring :
1. NCIS/CBS/7PM, TUESDAY/21.4 MILLION VIEWERS
2. SUNDAY NIGHT FOOTBALL/NBC/18.4 MILLION
3. NCIS: LOS ANGELES/CBS/8PM, TUESDAY/17.4 MILLION
4. DANCING WITH THE STARS/ABC/7PM MONDAY/17 MILLION
5. CSI/CBS/8PM, THURSDAY/15.9 MILLION
6. THE MENTALIST/CBS/9PM, THURSDAY/15.8 MILLION
7. GREYS ANATOMY/ABC/8PM, THURSDAY/15.7 million
8. HOUSE/FOX/7PM, MONDAY/14.7 MILLION
9. DESPERATE HOUSEWIVES/ABC/8PM, SUNDAY/14.6 MILLION
10. CRIMINAL MINDS/CBS/8PM, WEDNESDAY/14.2 MILLION
11. CSI:MIAMI/CBS/7PM, MONDAY/14 MILLION
12. TWO AND A HALF MEN/CBS/ 8PM, MONDAY/13.9 MILLION ----HIGHEST RATED SITCOM COMEDY
13. THE GOOD WIFE/CBS/9PM, TUESDAY/13.7 MILLION ----- HIGHEST RATED NEW DRAMA SERIES
14. 60 MINUTES/CBS/7PM, SUNDAY/13.4 MILLION
15. THE BIG BANG THEORY/CBS/8.30PM, MONDAY/13.3 MILLION
DESPITE WINNING 7 EMMYS THE LAST 7 YEARS FOR BEST REALITY SHOW, THE HIGHEST RATED REALITY SHOW IS 18.EXTREME MAKEOVER:HOME EDITION ON ABC, FOLLOWED BY SURVIVOR:SAMOA SERIES (#20)
SO THERE YOU HAVE IT, SEE ANY OF YOUR SHOWS?
MUSIC TIDBIT : So in the new song, Drop it low by Ester Dean. There's a cameo with Nelly and he is talking to someone about a furry thong and then says, "Hold on Obama". That implies he was talking to Obama and I find that very disrespectful. I mean yes our president is black but please let's create some boundaries. Besides that sha the song is hot, check it out : http://www.youtube.com/watch?v=L3-nRc0yHdQ.
Also check out Chris Brown's song, I can transform you - http://www.youtube.com/watch?v=yQX-6nSLjjA
FASHION
So although she looks like an anorexic, I liked Katy Perry's look:
What are y'all's thoughts on booties?
Paula Patton
MISCELLENOUS
Your thoughts on Serena's nude cover?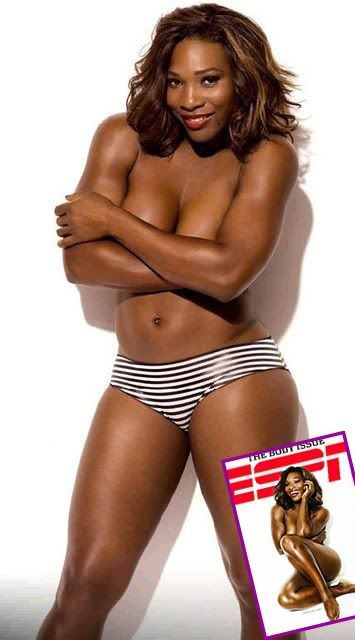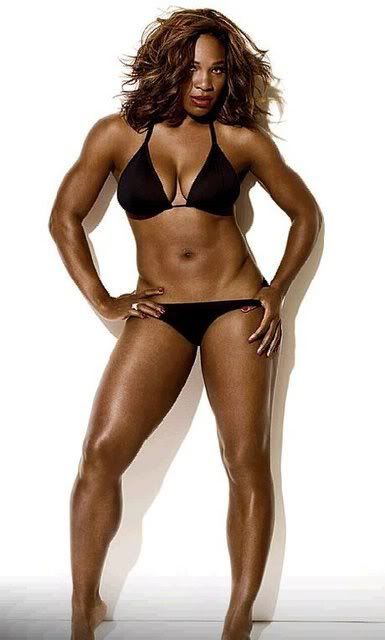 - Promos for Rihanna's comeback have a tagline of "The wait is OVA" which I assume is in reference to Jayz's Hova..err, na wa for this kain protegee-ness.
- Keshia Cole's mother, Frankie needs to dissapear from the spotlight. ASAP!
- So if you get a chance you can check out my thesis on Mrs.Carter -
Beyonce
. One of my theories is that she cannot be outdone. If you watced the video awards this year, you will notice that Lady Gaga had one of the best performances and was being talked about, what does Ms. B do? She nags Lady Gaga to come do a video with her for her single "Video Phone" ( isn't this a repeat of Shakira and Justin?).I'm telling y'all, I am on to something :D
Have a lovely week ahead peoples and if you have any pop culture related questions, feel free to ask either by email or in the comment section. Even if I don't know the answer, I'll find it for ya!