Dang, it's been a minute yo..sorry to anyone who follows. I kept racking my brain for something to talk about but all it could come up with was sleep, but there's been a bit of gist going on in hollywood, so I thought I'd keep y'all updated.
-First of all when they say death comes in threes they weren't lying. First off, child star of the show "Growing Pains" was found dead hanging from a tree in a Vancouver park after they'd been searching for him for some time. Apparently he took his own life. Then over the weekend, Marie Osmond's 18 year old son after committing suicide by jumping out his apartment building, he suffered from depression and finally there is a reality show called Ax Men on the History Channel. Well the four year old daughter of the star died this weekend after being mauled by the family dog, a Rottweiler(how awful is that? this doesn't help my fear of dogs). RIP to all the departed and I wish comfort to all their family.
-Ok enough sad news, in "wowiwoulddoanythingforattentionnews", Kim Zolciak from Real Housewives of Atlanta has decided that she is a gay and is dating a dj. See pic below (why was i just focusing on the fat by her 'pits?)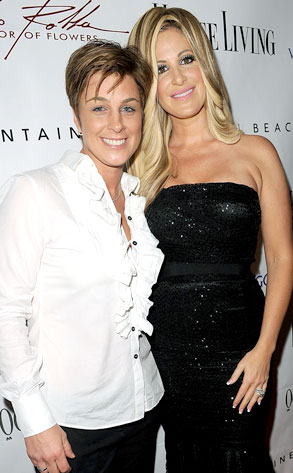 - For parties interested, the Oscars are on Sunday.This is your reminder.
- Christina Milian don born pikin for The Dream.
- Is it just me or is Amber Rose preggers?
- NAACP Awards (or as long as you are black you are guaranteed a nomination) was on Friday. I thought Jill Scott looked really good.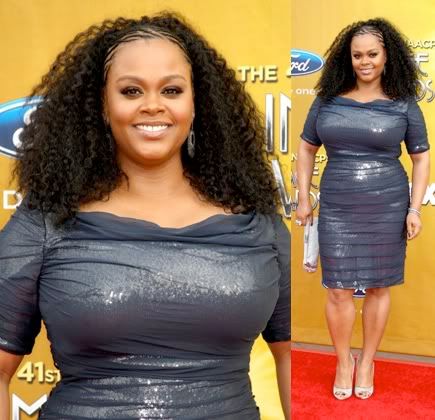 I think that's all i got. Anyone looking to boost their music library, check out my guest sting on #Music Monday - http://intern-unpaid.blogspot.com/2010/03/hauntingly-beautiful-songs-by-taynement.html
Have a lovely week!